SUN DOWN
(FLOOR MOUNTED)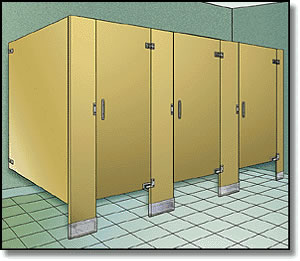 Floor drains should be located so that they do not conflict with pilasters.
Blocking should be located 17" and 65" above the finished floor level where the dividing panels attach to the chase wall. Pilaster blocking should be located at the same heights and at specified compartment depth (usually this depth is 57" or 61.5" to outside of pilaster).
Avoid specifying floor mounted compartment in alcove installations.